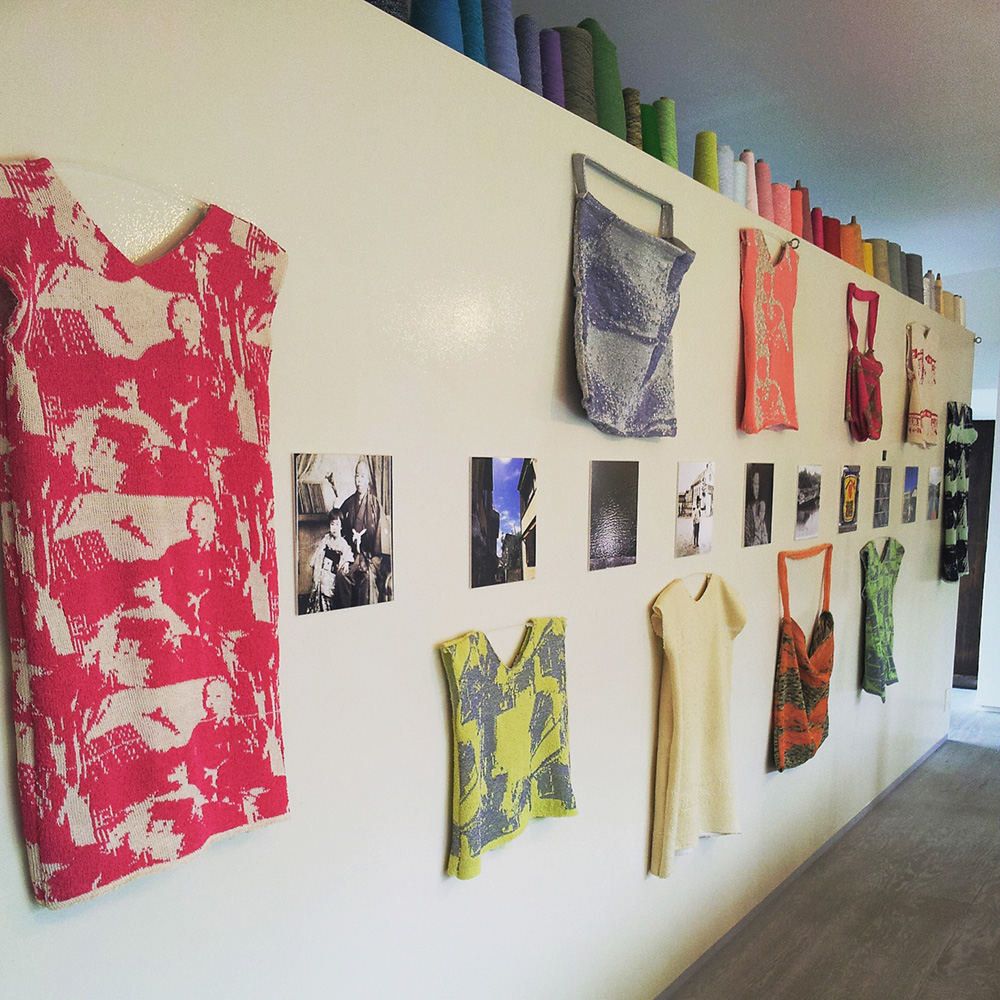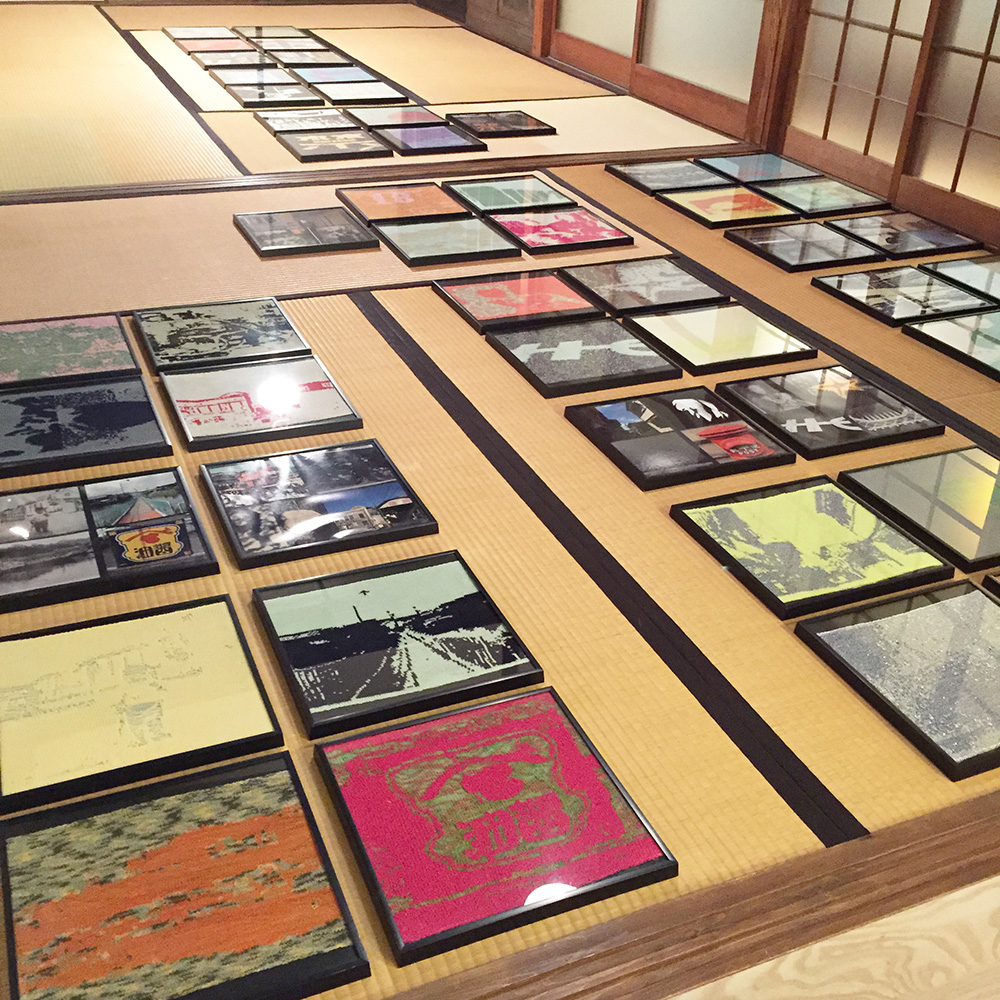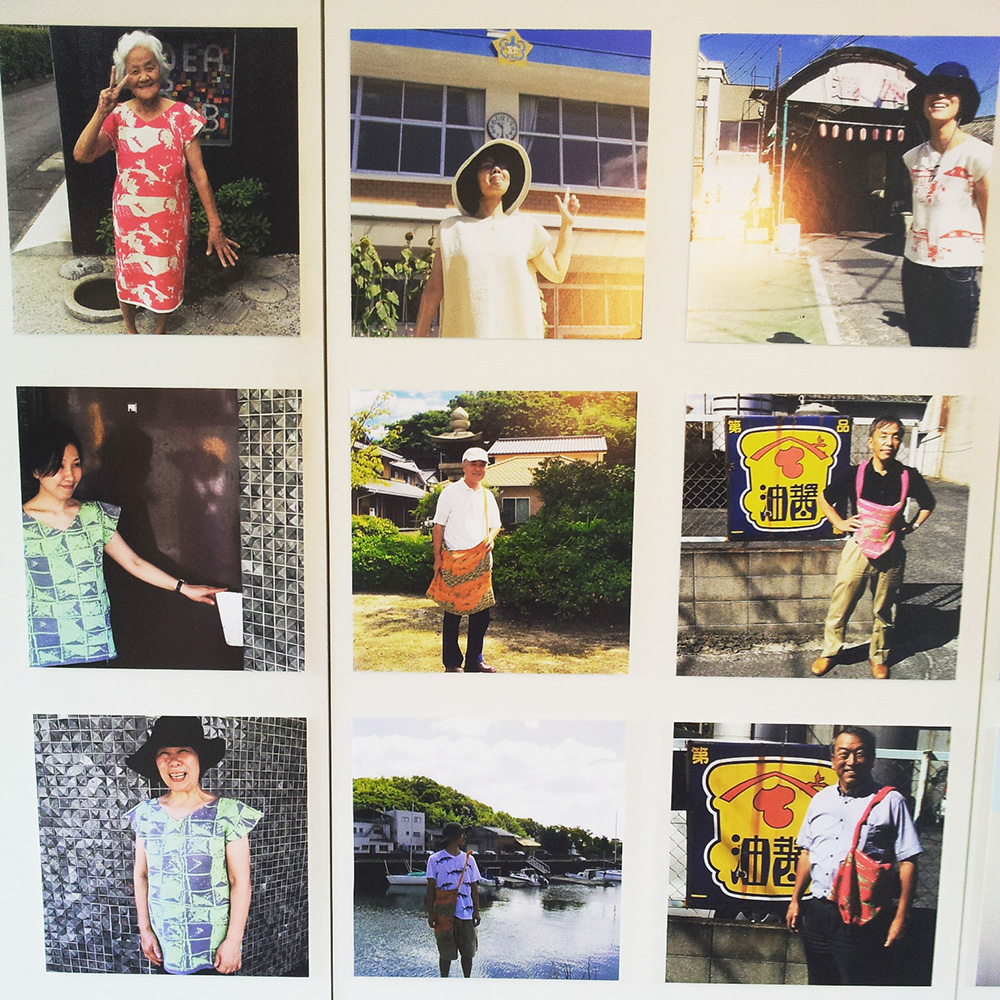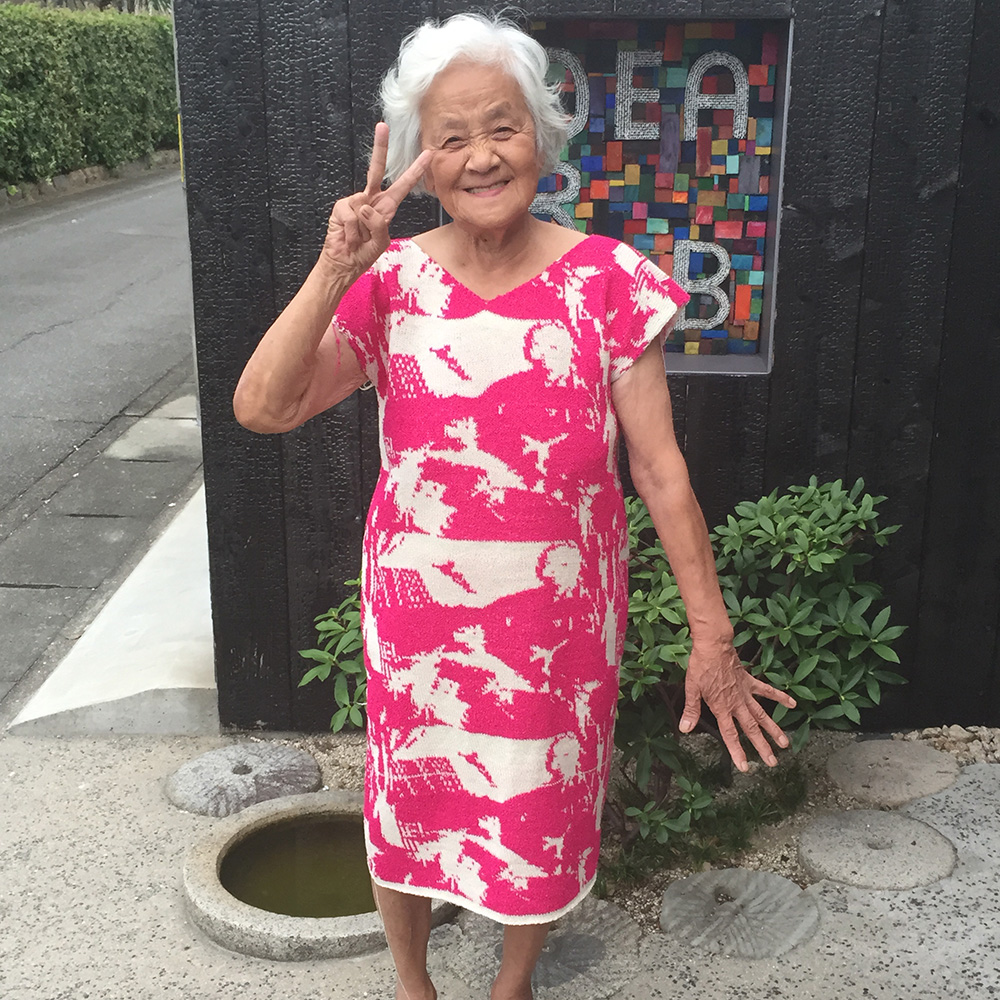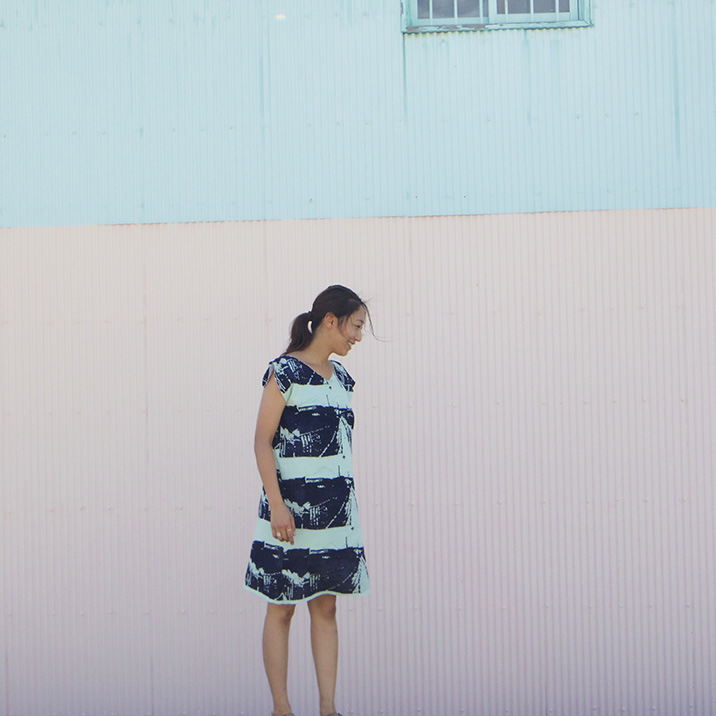 町を編む
Knit the town.
IDEA R LAB 岡山県倉敷市玉島
2015 Okayama, Japan
町を編む | Knit the town.
2015
糸、接着芯、
技法 knitting type
サイズ 320×320 x 40枚
10アイテム (ワンピース、ティシャツ、かばんなど
写真 15枚=420×420 10枚=250×250 10枚=320×320

岡山県倉敷市玉島の町を歩き、風景の撮影、そこに住む人々の取材からワークショップを中心とした滞在製作を行った。
町の写真、参加者の写真、取材をし収集した昔の写真を素材に、改造した家庭用編み機を使って、ニットを編み出すワークショップと展開し、編みあがったニットをパターン化。身につけるものに仕立て、その後、もとの写真を撮った場所へと戻り、撮影会を行う。
様々な参加者の視点、写真と作品がいれこになりレイヤーが何層にも重なり、それは記憶や思い出を変化させるような行為となった。
また、編み出すワークショップ時には、参加者には糸の色を二種類選んでもらい、編み終わってから、どの写真を編んだのかわかるような仕組みにした。
同じものを見ていても感じること、記憶はそれぞれ違うということを露にした。
テレビ取材動画
主催:岡山県、アートブリッジおかやま実行委員会、グリーンファブラボ玉島β
共催 :倉敷市、倉敷市教育委員会、笠岡市・笠岡市教育委員会、高梁市・高梁市教育委員会
特別協賛:アサヒビール株式会社
公益財団法人アサヒグループ芸術文化財団
協賛:倉敷芸術科学大学、有限会社イデア
協力:NPO法人玉島たんぽぽ、IDEA R LAB

1955 is said to have been the heyday of the home knitting machine. In this project, I modified an electronic home knitting machine made in the 1990s and produced a piece with data sent from a computer.
This piece was produced as participatory communication art between July 18 and August 23, 2015.
"Knit the Town" was conducted in Tamashima, Kurashiki in Okayama Prefecture — a historical town which has flourished since the Edo period. I walked around the town of Tamashima, taking pictures with parts of the scenery cut away and interviewing residents of the town, whom I borrowed memorable pictures from. I modified the pictures to the size of a knit and sewed them, tailoring the piece to be wearable. Finally, I went to the scene location of the original photos wearing the piece I made and took pictures. All of this was done in a workshop style.
Aside from scenes from the town, I also borrowed memorable photos and pictures showing the old scenery of the town from people living in the community for the piece. I asked women in their 80s about topics such as their childhood memories and events from the time. In talking to them, stories of the war always came up.
I personally had never had the opportunity to directly ask about or hear stories of the war. I did hear stories of the war on this project and I truly feel that I was able to do something to leave memories of these stories behind as part of the work. And, what I realized through this was that the sewing machine was a machine that could even serve as a communication tool. Moving forward, I will expand the Knit the Town series overseas and develop these works with a knitting culture that is shared all around the world as my opening.